OutPost 6 - Tower Defence - v0.0.13
---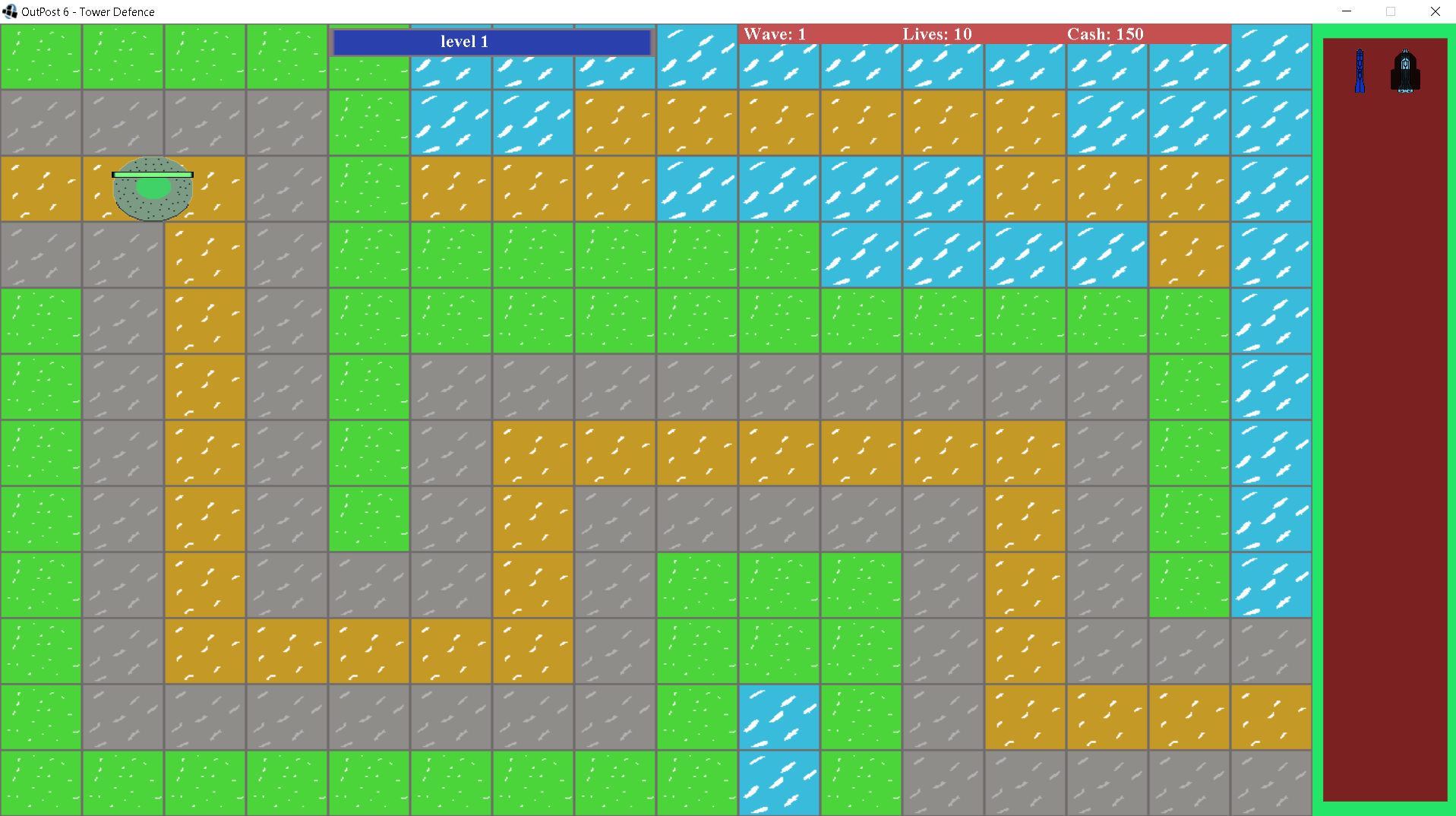 The new update is final here, many new features have been added and many bugs have been fixed. This version should work on all versions of windows that are still supported by java.

The player levels system has been added, this means you earn XP from killing enemies and completing waves. levels can be used to unlock new turrets. The Level bar at the top of the game screen is not finished yet but is a nice way to keep track of your levels as you play.
The enemy mechanics have been changed to make the game get progressively harder as each wave is finished, this means they get more health and move faster.
The scaling of images and text is still being updated but almost all elements scale size and location to fit your screen as best as possible. The game is created on a 1920 X1080 screen and therefore is scaled form there so for the best possible scaling use this resolution.
The main menu has many new elements added but most of them are not in use yet. This also means the save features are yet to be implemented so once the game is closed all progress is lost.
Files
OutPost 6 Tower Defence - V0.0.13 .zip
3 MB
Jan 11, 2018
Get OutPost 6 - Tower Defence